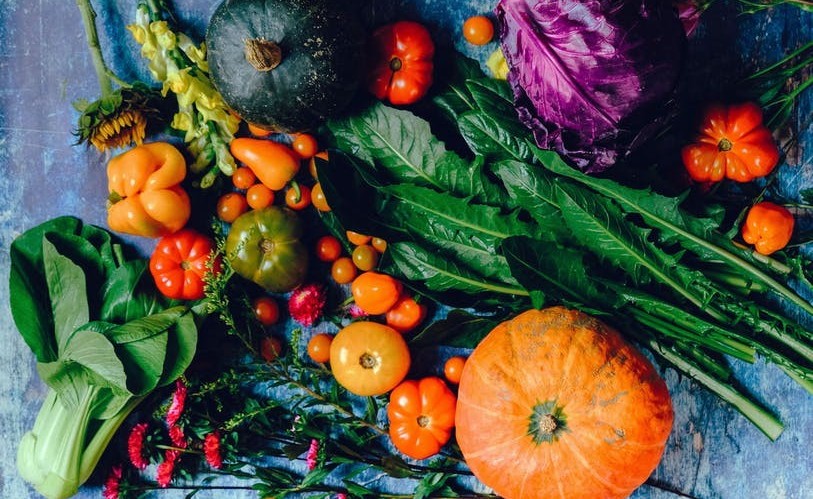 Super Foods All Day Long
Is it possible? I mean we all know we should be putting healthy nutrients in our body. Doesn't it seem like too much work to include Superfoods at every meal? Maybe it's because I've gotten older and realized I REALLY like feeling healthy. I think my mindset has shifted to just LOVE including Superfoods all day long. I'm not a raw Vegan. I don't feel like I'm dieting. I just enjoy really tasty, satisfying super foods.
What are SUPERFOODS?
Any natural non-gmo, organic, high nutrient, low processed food falls into the category of Superfoods. Some foods are more nutritious than others. Also some nutrients are absorbed better with other key ingredients. Due to toxic pesticides and herbicides, I avoid bread, pasta, peanut butter, and non-organic grains. Keep in mind with the Gluten Free movement, there still may be pesticides and herbicides involved in your food supply. Buy ORGANIC! Buy lots of colorful vegetables. Be intentional with your food.
What to BUY at the Store:
Organic Lettuces, Kale, Carrots, Onions, Potatoes, Veggies, Garlic, AVOCADOES, Bananas, Fruit, and Lemons and Limes.
Herbs: Basil, Cilantro, Arugula
Organic Frozen Veggies, and Organic Frozen Berries or Cherries
Kefir, Siggi's Yogurt, 0%Greek Yogurt, Sour Cream, Coconut/Almond Milk
Non-Hormone, Organic if possible Eggs, Meat, Bison, Chicken, Chicken/Apple Sausage
Organic Bone Broth, Bone Broth Protein
Organic Rice, Quinoa, Gluten Free Baking Mix, Gluten Free Pasta or Dreamfields Pasta, Rice Pasta
Organic Gluten Free Crackers, Baked Chips, and Crunchmasters Crackers
Coconut/Almond Milk, Canned Organic Coconut Milk
Probiotic Kraut or Kim chi
Meal Ideas
Drinks:
Hydration is KEY for digesting foods, and keeping our bodies balanced. Our bodies need water to transport nutrients to our cells, and keep our bodies functioning. If we think of a car, it will overheat without water in the radiator. Same with us, fever and sickness develop if we are not drinking enough water and liquids, but mainly water.
Filtered Water (can be Refrigerator, Brita, Sink Filter or Other)
Lemon and Limes to squeeze in Water – Makes water more Alkaline and full of Bioflavinoids that help the immune system. They help decalcify your kidneys which makes your whole body run smoother.
POM Juice – pomegranate juice is tart and tasty and full of antioxidants. The POM brand is the best on the market. I also add a squeeze of lime to mine. Instead of wine, try POM.
Organic Wine – Occasionally, a glass of wine can be healthy. Too much wine or alcohol will add excess pounds.
Organic Dark Roast Coffee – some people avoid coffee, but I find a cup in the morning helps cleanse my system and perks me up. I use either Organic Cream or Canned Organic Coconut Milk with Organic Maple Syrup and Vanilla and Organic Cinnamon.
Breakfast:
Take note that Coffee may be two hours before Breakfast. At Breakfast, it's pretty easy to include Superfoods. I tend to do something called FUEL SHIFTING throughout my day, which means my meals will either be HIGH FAT-PROTEIN meal with no carbs, or COMPLEX CARB – PROTEIN with little FAT meal. Thank you to Trim Healthy Mama for teaching me that tip.
Overnight Oats: Mason Jar with Siggi's No FAT Yogurt, Oats, Dried Fruit/Nuts/Choc.Chips (choose what you like), Water/Kefir/Almond/Coconut milk(choose any), pinch Salt, dash Maple Syrup. Soak overnight, eat in the morning. You can make 4 – 5 days in advance. Add Chia for added nutrition.
Collagen Smoothie: 1 Banana, Frozen Berries/Cherries, 1 Scoop Bone Broth Collagen, Coconut Milk/Water, Vanilla. Blend.
Gluten Free Pancakes: Birch Brothers Gluten Free Pancakes, Water, Organic Maple Syrup
Yogurt with Extras: Full Fat Yogurt like Noosa with toasted nuts on top
Banana: Sometimes for me it's just coffee and a banana, and my main meals at lunch and dinner
Lunch:
I almost always have a High Fat/High Protien Lunch, or very limited Carbs.
Salad with Avocado: Salad including Spinach/Arugula, Avocado, Left over Chicken or Steak, Tomatoes, other Veggies, and sometimes herbs like Basil or Cilantro. I usually put Olive Oil/Balsamic Vinegar on top.
Chicken Apple Sausage with Probiotic Kraut: Cooked Sausage links on a bed of Probiotic Farmhouse Kraut with Mustard. Can you tell I'm German?
Awesome Soups: I make some amazing soups including Coconut Thai (full of awesome fats from Coconut milk, organic broth, Ginger, veggies, garlic, turmeric and spices, avocado on top), Tomato Basil (Canned organic tomato sause, Organic Broth, Organic Cream, Basil leaves), Soupa Touscana (Sausage, Onions, Garlic, Broth, Potatoes-optional, Kale, Organic Cream) Great for Dinner and the next day!
You will notice all of my meals avoid Bread and sides of Bread, because Gluten and Breads tend to slow and stick in your system and intestines. I may eat any leftovers for lunch in a light portion.
Dinner:
If I'm dieting, my dinners may be very similar to my lunch menu. I've gotten to a place where my weight is very balanced. Now, at dinner I have a balance of Carbs/Fat/Protein, but I still avoid Gluten. Anything on my lunch menu may also show up at dinner, especially if it's just me eating. Here are a few other meals for Dinner Time:
Gluten Free Organic Chicken Strips with Potatoes and Green Beans: This is a child pleaser. Just use Organic ingredients and light portion of Potatoes or eat chicken over a Salad
Bison Burgers on Gluten Free Ciabatta Roll: Bison is protected in the US, so they are not allowed to be treated with hormones or antibiotics. The meat is lower in fat and also super tasty.
Steak or Ahi Tuna over Veggies/Salad
Eating Out: iPHO Chicken Soup, Panda Chef entrees with White Rice, low sugar/no bread/high super food entrees. It's totally possible to eat super foods while eating out.
Snacks:
Every snack can be healthy and can be full of super foods! If you are trying to lose weight or keep weight off, you may need to watch carbs during snacks. Here are some healthy options:
Organic Dark Chocolate
Probiotic Kraut or Kim chi: I know this one sounds weird, but a couple bites of Probiotic Kraut or Kim chi can totally satisfy my body until the next meal. I heard a statistic that 1 teaspoon of Probiotic Kraut has more probiotics than a bottle of Probiotic Capsules so I'm a big Kraut and Kim chi FAN!
Juicing: Not everyone has a juicer, but, oh my, Beets/Carrots/Ginger/Celery/GreenApples make a mega combo. You can also drink POM Juice mixed with GREEN POWDER of your choice. Sometimes I add Soaked Chia for added strength.
Collagen Smoothie: Fruit, Milk/Kefir, Collagen Protein Powder
Yogurt
Date/Walnut Roll
Crunchmaster Crackers with Cheese or Avocado
Eating like this most of the time allows your body and immune system to get super built up. This, along with a few key supplements, exercise, and enough sleep, can make you feel like a Super Hero. If you have any questions, please post below. May you all LIVE WELL and HAVE LIFE to the FULL!
Beach Barbie, signing out!