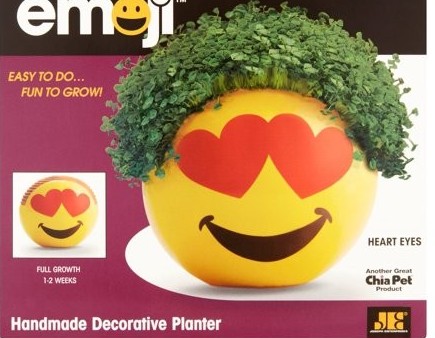 Do you remember the Chia Pet?
Maybe it's my age, but when I was a kid in the 70s a very novel toy came out. The Terracotta Chia Pet came complete with Terracotta head or animal, chia seeds, and instructions. Soak planter for at least a half hour. Place seeds in 1/4 cup of water. Place seeds in grooves on planter. Leave planter for 2 days. Water and soon the hair (sprouts) will begin to grow. Ch-ch-ch-chia! At the time, no one would even think to EAT the Chia seeds.
Healthy Benefits of Organic Chia Seeds
The little nutrient dense Chia Seed, like many Super Foods, is a Cellullar Optimizer. That means the antioxidants in the Chia help clean and refurbish your body at a cellular level. Here are a few of the awesome features of this mighty food:
Healthy Fats Omega 3's
Lots of Protein per very small serving
Calcium, Magnesium, Phosphorus, Zinc, B Vitamins, and a rare source of Manganese
Massive amount of fiber per serving
Antioxidents
Plays well with others; great in smoothies, drinks, oatmeal, crunchy ahi tuna topping; versatile
Soak Your Chia Seeds
I highly recommend soaking your Chia Seeds. Chia Seeds are super absorbent. They soak up 10- 12 times their weight with water, or milk. You only need a small amount to give you big benefits. Warning: If you eat large amounts of dry Chia Seeds, it could cause digestive problems. Soak, soak, soak!
                             Super Soaked = Super Healthy
1/4 Cup Chia Seeds to 1 Cup Water. This will make a Gel that can then be used in Overnight Oats, Smoothies, Drinks, Chia Pudding and more.
Super Food Me Style Overnight Oats
The first time I experienced Chia Seeds was with a new trend called Overnight Oats.
See Below for some awesome Recipe Ideas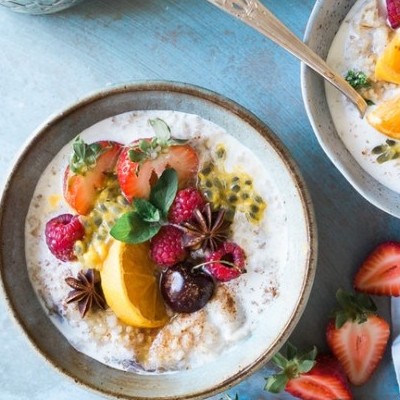 Toasted Organic Oats (I toast oats, blanched almonds in oven, add cinnimon)
Soaked Organic Chia
Califa Toasted Almond Coconut Milk or other
Siggis Greek Yogurt Vanilla or Plain (optional) or other
Super Food Additions: Berries, Chocolate Chips, Apples, Nuts, Fruit, Dried Fruit
Sweeteners: Banana, Organic Maple Syrup, Organic Honey
Small Mason Jars or other container
"Everyone likes Parfait", said Donkey! Layer ingredients to your taste in Mason jars. You may need more Milk than expected as this will absorb overnight. If you are dieting, limit Oats and sweeteners. Make several at one time. They will last for 5 days.  Enjoy!
Super Food Me Chia Elixir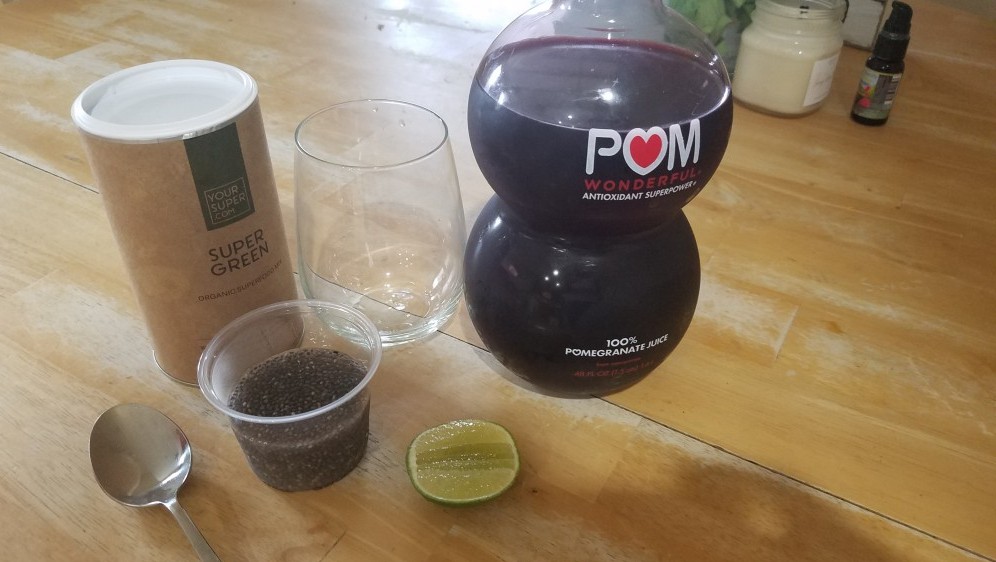 POM Pomegranate Juice
Soaked Organic Chia Seeds
Squeeze of Lime
Your Super Foods Super Greens (optional)
I'm not big on exact measurements. I usually take 6 oz of POM, mix in 1-2 teaspoons of soaked Chia Seeds, and add a splash of Squeezed Lime. I also add Super Greens if I have them to pump this drink up even further. Pomegranate Juice (with lime) is a fantastic substitute for Wine or Alcohol if you are trying to cut back. Chia seeds are energizers, so only use them during the day.
Chia Seeds meant strength to the Aztec Warriors. Here's to your Health and Strength! Cheers!
Super Food Me Style