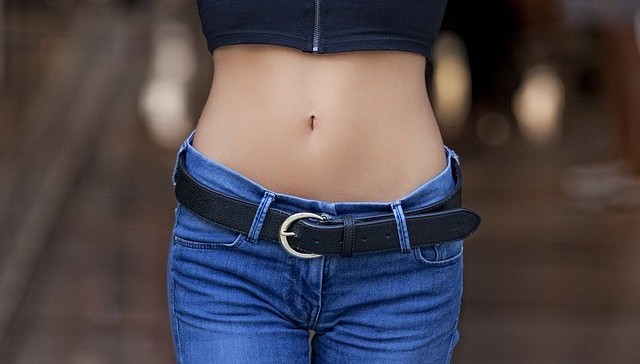 Super Foods, Losing Weight, and Fuel Shifts
I'm 50 years old! Fifty, yet more healthy, attractive, and energetic than in previous decades. How?
These are the thoughts I think sometimes. How did I get here? I'm actually at a place where everything fits. My skin and my hair are healthy and vibrant. This is not bragging. I'm shocked, truly. The little shifts I made have paid off big time. I want to share any secrets I have with everyone. Every one should prosper and be in health even as their soul prospers! May we all be Happy and Healthy at every age!
Before I get to the Secrets of Fuel Shifting, I have to give my back story. I always thought I had a healthy diet, rich in delicious assorted food. That was true, but it wasn't helping my waistline! In my thirties, I could really feel my body shifting. I had pain in my joints. My stomach was bloated. Not long after that I found out my body was not digesting food very well, especially protein. If you are struggling in this way, you may want to read my article on how I became Pain Free.
https://superfoodmestyle.com/im-too-young-to-be-in-pain-my-story
Secret of Fuel Shifting
The secret of fuel shifting is about making your body have to use different fuel at every meal. The fuels that I choose would be considered Super Foods, but you can fuel shift without super foods. I originally began to hear of fuel shifting through Suzanne Somers, and later, I must give credit to the ladies at Trim Healthy Mama. Unlike Paleo, Keto, and Atkins which tend to focus on High Fat/Low Carb meals, fuel shifting allows for Carbs at one meal, Fats at another meal, and Protein and Super Foods at every meal. Allowing for Healthy Carbs at some meals is more balanced than Keto or Atkins. I remember when my Dad was on Atkins he lost a ton of weight but he looked gray. With Fuel Shifting, your body radiates with health!
Let's Define Terms – For Super Foods make sure all of these items are Organic and Non-GMO
Healthy Fats – one type of fuel energy
Olive Oil, Avocado Oil, Grapeseed Oil
Butter, Ghee (clarified Butter)
Avocado
Chia Seeds
Natural Cheeses
Fatty Fish (Salmon, Tuna)
Nuts
Coconut, Coconut Oil
Full Fat Milk, Yogurt, or Cream
Healthy Carbs – another type of fuel energy
Oats (Bob Mill's Organic Gluten Free)
Sweet Potatoes
Potatoes (limit serving size)
Rice
Grits (Bob Mill's Organic Grits)
Gluten Free Bread, Crackers, Chips (limit serving size)
Notice the above choices avoid Gluten altogether. A change away from Gluten can drop your weight quickly.
Healthy Protein – body builder
Chicken
Bison or Beef
Eggs
Lamb
Salmon, Tuna
Cheese, Yogurt (Organic Non-Fat)
Super Foods for Every Meal – Cell Optimizers
Berries
Greens: Lettuce, Kale, Arugula
Soaked Chia (Chia is Aztec for Strong) – organic super cheap, super healthy; soak in water, store in fridge
Colorful Veggies: Peppers, Beets, Carrots, Squash, Asparagus, Broccoli, Cucumber
Fruits: Apples, Lemons, Limes, *Watermelon, *Melons, *Bananas (*limit serving size for these)
Onion, Garlic, Leek
Coconut/Almond Milk (Califia)
Super Food Me Fuel #1 Fats with Protein/Super Foods
Examples:
Breakfast: Eggs with veggies/cheese/meat with Yogurt/Berry side
Lunch: Salmon/Chicken over Fresh Greens with Veggies and Avocado, oil dressing
Dinner: Steak with Salad/oil dressing and Spaghetti Squash loaded with Butter
Super Food Me Fuel #2 Carbs with Protein/Super Foods
Examples:
Breakfast: 0% Greek Yogurt with Oats, Berries, Dash of Honey
Lunch: Chicken over Sweet Potato, Rice, Quinoa with Salad
Dinner: Bison Burger with Gluten Free Bun veggies (mushroom, garlic, onion?), no cheese or Avocado
Snacks and In-Between Meals
Cleansing Fruit or Veggie: Watermelon (limit serving), Cucumber, Berries
Cup of Bone Broth Soup (Bare Bones Chicken Bone Broth)
Spoonful of Probiotic Sauerkraut (Farmhouse Culture)
Gluten Free Chips, Crackers, Snack (limit portion size)
POM Juice (limit serving size) with 1 teaspoon of soaked Chia, squeeze of lime
WATER with LEMON or LIME SLICE
Dark Chocolate with or without nuts
Tricks and Tips to stay on Track
Don't drink your calories Do drink lots of WATER with LEMON or LIME slice.
When trying to lose weight limit coffee (1-2), and alcohol (1-2 weekends only)
Use a salad plate or bowl for meals. Less space = smaller serving size. Skip Seconds.
Enzymes and Probiotics if necessary (undigested food = bloating and weight)
Give yourself a splurge day: birthday, holiday, anniversary! Eat what you want.
Once you get to your goal, you no longer have to fuel shift. Eat from all lists!
Summarizing Fuel Shifts, I encourage you to make your body shift fuel sources throughout the day. The bodies two main fuel sources are Carbohydrates and Fats. If you want to lose weight, use only one fuel source at each main meal, plus protein and super foods. Meal Fuel #1 Fats with Protein/Super Foods and no/low carbs. Chicken Wings with Celery and Blue Cheese Dressing (no chips, fries, or carbs) would be an example for Fat Fuel Meal. These meals fill you up and make you feel good! Meal Fuel #2 Carbs with Protein/Super Foods with no/low fat. Chicken over Quinoa with Side Super Food Salad with 0% Greek Yogurt Dressing is considered a Carb Fuel Meal.
Fuel shifting is designed for weight loss. When you are at a happy weight, you don't have to Fuel Shift at meals. It does come in handy when you have an event coming up and you need to lose a few pounds, or after a time when you've had to eat out a lot. A few days of Fuel Shifting will bring you back to your ideal weight.
This is me now, at 50! I'm not an expert, but the changes I've made have certainly helped. I know they can help you too!
Fuel Shifting, Super Food Me Style!